Dental Staff
Dentist in Fayetteville, NC
The brief descriptions below are designed to familiarize you with our staff's training, professional credentials and work experience.
Laurence R. Mester, Jr. DDS
General Dentist
Dr. Mester was born and raised in Brooklyn, New York. He earned a Bachelor of Science degree from St. John's University in Jamaica, New York, graduating Summa Cum Laude. He was awarded a Health Professions Scholarship by the United State Army to attend dental school and he graduated with a DDS degree from Columbia University School of Dental and Oral Surgery in 2004. He received several awards upon graduation including the Outstanding General Practicioner Award, and Divisional excellence in Oral Radiology Awards.
In June of 2004, Dr. Mester went on Active Duty in the Army. As the Chief of Operations for the 257th Medical Company (Dental Services), Captain Mester has deployed in support of the Hurricane Katrina relief effort and in support of Operation Iraqi Freedom. His ribbons include the Army Commendation Medal, Army Achievement Medal, Iraqi Campaign Medal, Global War on Terrorism Service Medal, and Humantitarian Service Medal.
As a General Dentist, Dr. Mester has practiced dentistry Fayetteville and Spring Lake since 2005. From various crowns, bridges, molar root canals as well as implants and wisdom teeth extractions, Dr. Mester enjoys improving and maintaining every patient's total oral health. He is dedicated in continuously practicing and improving his knowledge and mastery of the latest dental technologies, and providing a wide range of dentistry services to our community.
---
Ahmed Metwally, DMD
General Dentist
Dr. Metwally was born in Egypt and moved to the US when he was 7. Growing up, his family moved around from South Carolina, to Georgia, and finally settling down in Albemarle, NC. He attended undergrad in UNC-Wilmington where he graduated with a BS in Biology and attended the University of Pittsburgh for dental school. He volunteered in Missions of Mercy and at various under-served clinics during dental school.
He enjoys dentistry and has wanted to become a dentist since high school. He is committed to furthering his education in dentistry to stay up to date with the latest clinical advancements. He enjoys spending time with his family and friends, sports, and fishing.
---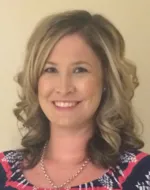 Morgan
Dental Hygienist
Morgan was born and raised in Fayetteville, N.C. and went to Cape Fear High School. She attended Fayetteville Technical Community College (FTCC) and graduated with her degree in Applied Science in Dental Hygiene in 2011. She has always lived in Vander/ Eastover community and is involved in the community and sings in her praise team at church. She enjoys spending time with family, friends, and going to the beach. She is married and has a little girl that she enjoys spending time with while watching her grow. She enjoys being a hygienist, meeting new patients, building relationships with her patients and truly has a passion for wanting her patients to feel confident in their smile.
---
Marylin
Dental Hygienist
Marylin was born and raised in Fayetteville, NC, where she attended E.E. Smith High School. She completed her degree in Dental Hygiene from Fayetteville Technical Community College and has served the community in Apex, NC, since 2003. She is excited to come back and help people in her hometown.
She is married and has two older boys. In her free time, she and her family enjoy spending time at the beach (maybe a slight obsession with sea turtles), trips to Las Vegas, and playing pool in the billiard community in Fayetteville. She is furthering her education by attending Manna University, pursuing a degree in Christian Counseling, and eventually becoming a Licensed Marriage and Family Therapist.
She is passionate about serving people and wants to help people reach overall health and wellness. Dentistry can be confusing and intimidating for the patient, so she strives to assist them in navigating the whole process. She believes patient education is essential to helping people reach their goals.
---
Joanie
Dental Hygienist
A Campbell University and FTCC graduate, Joanie earned her license to practice Dental Hygiene in 1980. Upon returning to this area, where she grew up, she is proud to be a part of the Baywood Family Dentistry staff.
Individualized patient care and treatment are foremost on her mind with each patient she treats. Making a positive impact on patients' oral, thus overall, health is her purpose. Realizing the Dental Hygienist's care is often the first treatment given to a patient it is important to her to be a good communicator, listening to the patient, insuring all patient concerns are critically documented and communicated to the doctor.
Joanie enjoys interacting in the community including supporting non profit veteran, cancer and Guardian Ad Litem groups. She can be found regularly on the North Carolina coast with her siblings, children and grand children. Family and friends top her priority list.